Assistant REserves Manager
Posted in Club News by admin, on July 15, 2018.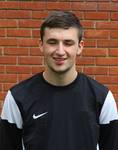 We are very pleased to annouce that Lewis Bailey has agreed to become the Reserve team Assistant Manager for the forthcoming season. Lewis has been with the club for a couple of seasons, joining the management committee last season, and now and has taken a keen interest in management and training.
Return to Latest News »