Billy Kelly appointed Club General Manager
Posted in Club News by admin, on Jan. 15, 2019.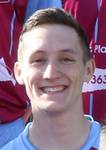 The Management Committee has appointed Billy Kelly as Club General Manager. Billy will work alongside Trevor and be responsible for overseeing all football related issues, liaising between Managers and representing Managers on the Management Committee and offering advice to the Management Committee as necessary.
Return to Latest News »